Break through the noise with an integrated digital marketing strategy.
FREE Consult
Vibe With Your Audience.
What kind of vibe does your business give off when someone new visits your website or social media profiles? With the right branding and messaging, let's VIBE with your target audience.
Integrated Strategy.
Identify your unique goals and tailor our expertise to help you achieve measurable results you can be proud of. This is not a one size fits all strategy – it is custom to you.
Break Through The Noise.
Hang out with your potential clients online. We help you cut through the clutter to get your brand and message in front of your target audience through search, social, and email.
When it comes to your business, don't be afraid to get creative and experiment with your marketing. The cost of being wrong is less than the cost of doing nothing.
Do we VIBE?
A Note From Mary:
My name is Mary Robb and I am the founder of VIBE. You may recognize me from my lifestyle and career blog, @The Candid Millennial.
It is my pleasure to bring 8+ years of expertise in helping local businesses and agencies grow their brand visibility & customer base.
Through Vibe, I offer individualized marketing consulting services for B2B companies, private healthcare practices and non-profits.
With my career experiences in public relations, advertising and marketing, I offer a multi-faceted, proven marketing approach. Visibility, growth, and transparency are the three areas I focus on establishing with my clients.
I believe that not one size fits all when it comes to marketing. I get to know my clients to better understand their needs, which allows me to build the most strategic approach to growing their business.
My goal is to untangle the web of marketing and provide an attainable strategy for your business. If you are in need of a better marketing plan or perhaps a refresh, let's connect!
VIBE is your virtual marketing department, on demand.
Have you ever tried repairing something on your own and later realized you should've called a professional? Marketing is no exception. We are experienced marketing professionals with a strong background in driving results for our clients. Our focus is on optimizing all marketing dollars to get the most ROI for the companies we serve.
Save Time. 
As a business owner, you wear many hats & your time is your most valuable asset. Let the professionals handle your marketing. 
Save Money. 
Through our experience, we specialize in optimizing your marketing budget to get the most bang for your buck. Let the professionals save $ on your marketing.
Maximize ROI. 
No more guessing whether this campaign or this strategy will work. We measure and optimize all efforts with transparency. 
Drive Results Through Integrated Solutions Social Media
70% of all internet users have a Facebook profile. When your business is social, your credibility instantly increases.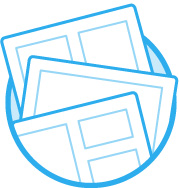 Online Visibility
90% of internet users begin their online searches in Google. Does your business appear in common searches? We can help.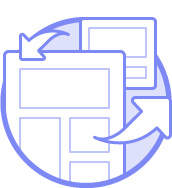 Paid Advertising
How loud do you want your message to be? We find where your customers are hanging out online.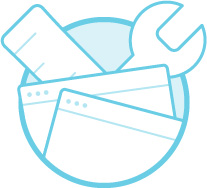 Content Creation
A first impression is a lasting one, that's why it's important to nail it the first time! Share your story to attract new customers.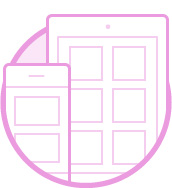 Branding
Web design, logos, colors and print marketing. Whatever you need from a design perspective, we can handle it.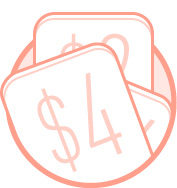 Consulting
We build custom marketing strategies designed to grow your business. Let us help optimize any existing campaigns.
What kind of marketing have you invested in over the past year? How has it helped grow your business? Is it delivering a strong ROI?
FREE Audit
Testimonials
Working with Mary was an exceptional experience. As a member of the older generation, I am not very tech savvy, nor do I understand computers very well. I found Mary to be patient, knowledgeable and very professional. She was always on time for appointments and reliable. She kept me informed as to the progress of the development of my website all along the way, which I appreciated. I couldn't be more pleased with the final product. My website is modern and beautiful. I would highly recommend her for any and all of your tech needs.
Testimonials
Mary approached our company at the end of 2015. The pitch was to help replace my old website with a focus on Search Engine Optimization. Knowing very little about digital marketing let alone marketing in general, I was a bit reluctant to invest in a new site. Her knowledge of digital marketing was abundant which later made me cave and go full steam ahead. The idea was a new website with clean pictures, videos, and lots of content. I learned content is king along with several other aspects of marketing I had no clue about. I can happily say after 12 months of having the new site I have proof, via website analytics, Mary delivered her word. We have much more traffic now and are showing up for our keywords on the first page of Google and even Google Maps! Our call traffic has tripled since last year and our company is growing. With marketing as mysterious as it seems, I was easily able to trust Mary along the way. However, I am writing this testimony because she brought results that we could take to the bank. Thank you, Mary!!
Marketing Tip of The Day Marketing involves several moving parts, channels, platforms, mediums and audiences. For a small business or practice (under 50 employees), it can be hard to narrow down WHICH strategy to invest in, and often times I see people select...